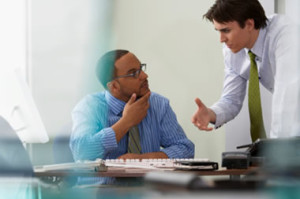 Our coaches specialize in executive coaching for individual leaders and leadership teams. We are also helping people find direction in their careers and strategic life decisions. Those destined for key roles and responsibility gain insight through SIMA® executive coaching and individuals can gain a sense of purpose based on their unique motivational profile with SIMA® strategic life and career coaching.
Our Executive Coaching is a powerful process for aligning leaders' gifts with the strengths and needs of their team and organization in order to deliver superior results. SIMA® Certified Coaching is ideal for individual leaders, leadership teams, and those key people needed for significant responsibility in an organization.
We help individuals make strategic life decisions that fit who they are, based on their unique motivational profile, resulting in deep satisfaction and personal effectiveness.
Sophisticated Tool for Understanding Human Motivation
Thousands of clients who have worked with our Coaches have said the experience has exceeded their expectations, and in many case has been nothing short of life-changing. After executive leaders and individuals step through our powered by SIMA® processes, they discover personal effectiveness, and a sense of purpose and direction that they never thought was possible, but now can't imagine doing without.