Our Certified Coaching is a powerful process for aligning leaders' gifts with the strengths and needs of their team and organization in order to deliver superior results.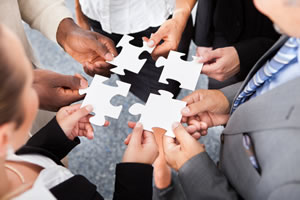 SIMA® Certified Coaching was developed to enhance the personal effectiveness of leaders through the direct, focused application of their unique motivational pattern in their position of responsibility. We do that by integrating our deep insight into a person's motivation, capabilities, competencies, character, and values to create purposeful action. The result is breakthrough performance, not only in their current context, but also as they consider their "best-fit" future options.
SIMA® Certified Coaching is ideal for individual leaders, leadership teams, and those destined for significant responsibility in an organization.
Over the past twenty years, we've evolved this part of our work into a specialized application of the SIMA® process. Building on the insights of SIMA®, we have integrated the power of our in-depth analysis (captured in a unique, proprietary document called the Motivated Abilities Pattern, or MAP®) with a systemic approach to organizational life, communicated through the best practices of executive coaching.
Our coaches use their expertise in helping people make sense of their meaningful achievements to address specific performance issues. They also foster learning and development, both for individuals and teams. These practitioners have enhanced their coaching practices with what many consider to be the most sophisticated tool for understanding human motivation available market today.
Peak Performance Coaching powered by SIMA®
What We Provide
SIMA®Centered Individual Coaching
SIMA®Centered Team Coaching
Key Benefits:
A transformational process that measurably improves people's performance and job-satisfaction
A set of robust, systematic practices and programs
A proven process for unleashing people's best stuff
An approach that can be scaled to handle additional people, yet sophisticated enough to address executive-level needs
A process that builds community and cultivates respect for individual uniqueness